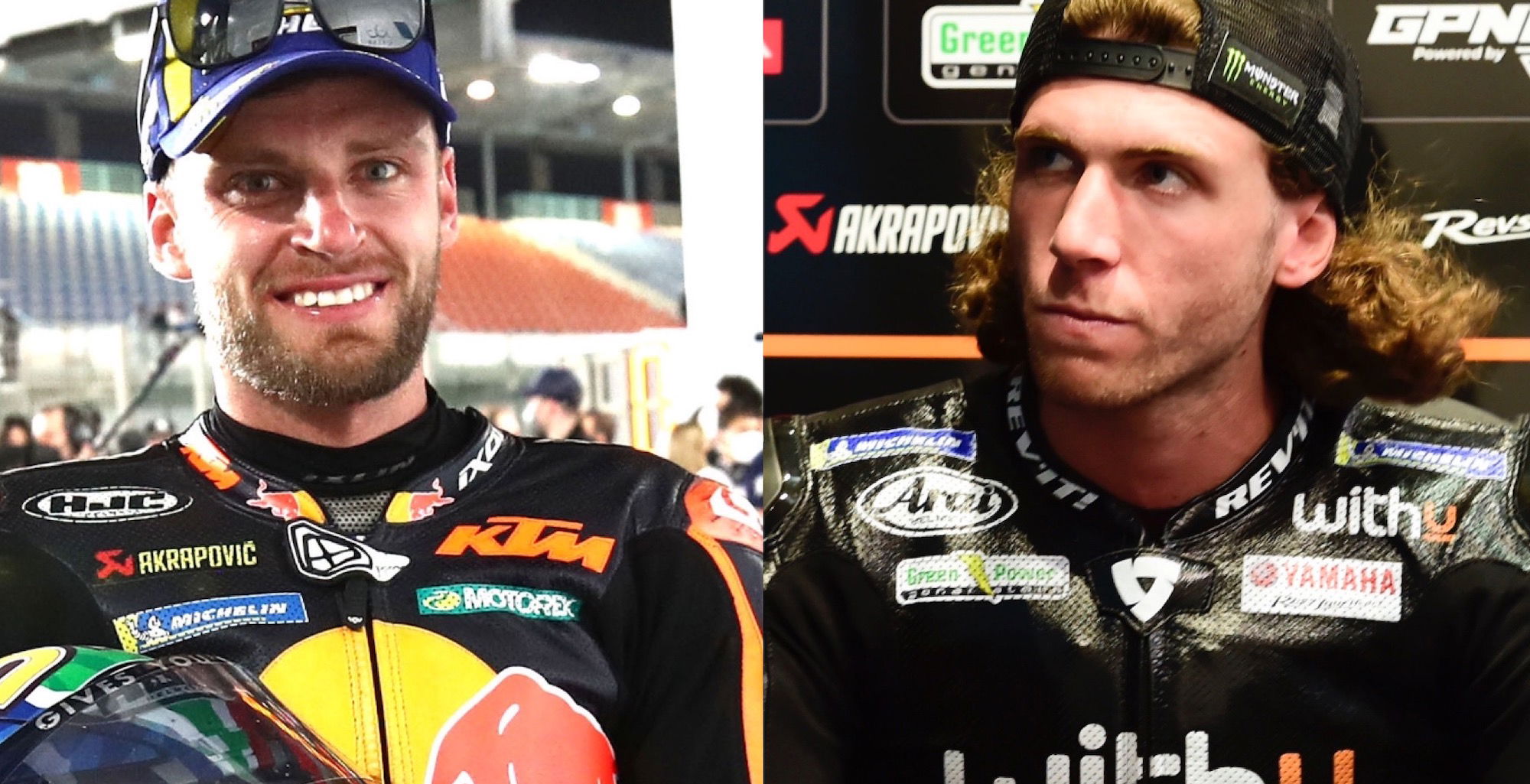 Big night for the Binders as Brad and Darryn shine in Q…
It was a big night for the Binders as brothers Brad and Darryn enjoyed eye-catching starts for the 2022 MotoGP World Championship at Qatar MotoGP.
Two riders entering the campaign with very different goals, although their results – Brad in second and Darryn in 16th – seemed poles apart on paper, they still marked important milestones for both.
After finishing stealthily sixth overall last year in a campaign based on consistency (he finished all but one race), Brad Binder could have been considered one of the dark horses of future success in Qatar, but indifferent form in preseason testing for KTM seemed to dampen that expectation.
Things weren't helped when Binder couldn't sneak into Q2 via FP3, but a quick Q1 lap around the Lusail International Circuit carried him into the deciding session. Although he only had one lap to make his mark, his seventh on the grid was only bettered once in qualifying last year.
When a quick getaway saw Binder take third place at the end of the first lap, he remained in contention for the podium throughout.
Passing Pol Espargaro for second place after his mistake with five laps remaining, Binder would cross the line just 0.3 seconds from victory in a decisive result for KTM around a circuit where he had never achieved a result. in the top six before.
"Incredible. If you had told me that we would be second in Qatar after the first test, I would not have believed you. Today was a great day, it was a great weekend. I knew we had a good level but I had so much confidence in the bike from start to finish. We have taken such a big step. For us to be on the podium in Qatar is madness. Now we are looking for more!
Darryn Binder calms the cynics with a great show on his MotoGP debut
Younger brother Darryn, meanwhile, managed to silence some doubters with a gritty performance in his first race since making the controversial and much-watched Moto3 stage.
Around a circuit where the Yamaha package struggled throughout the course, Binder recovered from the crash in Q1 which left him trailing to edge his RNF Racing teammate Andrea Dovizioso in the top twenty on a newer M1 for several laps.
Eventually engaging in a fight for top rookie honors against highly touted Moto2 alumni Remy Gardner, Raul Fernandez and Fabio di Giannantonio, Binder would be put on the line by the former to leave him just short of the points in 16th.
"We finished the first race in Qatar and overall I'm pretty happy," said Binder, whose fastest race lap was just 0.5s slower than Quartararo's.
"It's been a tough weekend with a lot of learning curve, there's not a lot of time in a race weekend to put it all together. Yesterday in qualifying I messed up, so I just wanted to take it step by step and learn as much as I could.
"I got off to a good start, I was pretty quick at the start so I made a few overtakes and pushed too much for a few laps. By lap five I needed to step back and find my benchmarks because I had a long race ahead of me.
"I had a great battle with Remy (Gardner), I really enjoyed fighting with the rookies, I learned so much throughout the race and at the end I really wanted to fight for 15th place , for the point, but I just missed.
"Overall at least I finished the race, I now have 22 laps under my belt, I know what to expect for next weekend and try again."