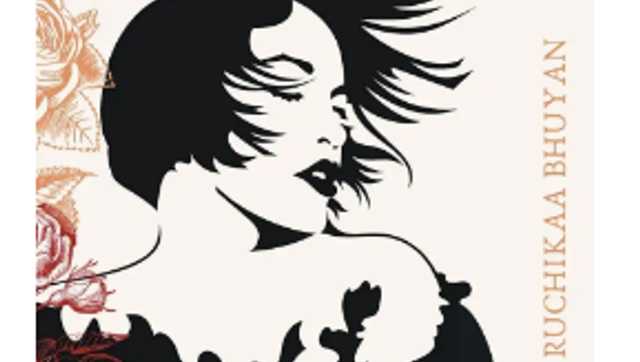 Book Review | 'Until It Rains Again' by Ruchikaa Bhuyan, sexuality and society
Screenshot from Amazon.in
With its evocative storytelling, aided by a conviction about the need to turn away from certain sedimented dogmas relating to sexuality nurtured by society, Until it rains again is sure to win more than one heart. Some of our dogmas have to be broken because certain conventions no longer satisfy the younger generation. Conventional parental fantasies about children's choices on certain issues are put to the test by Ruchikaa Bhuyan in her first fictional book. A 16-year-old aspiring writer from Guwahati, she branched out into creative writing where she displayed tremendous promise while carving out a place for herself in the arena of fictional literature.
It's a coming-of-age novel about 17-year-old Alaina and her younger brother Sparsh. An incident in the life of Alaina's younger brother, Sparsh, acted as an "optical device" allowing parents to see things from a new perspective. It is something that compels them to see sexuality through the lens of their orthodoxy and to realize the limits of their customs regarding sexuality (from which they have hitherto so jealously defended themselves in their minds).
Alaina was a young and bright girl born into a wealthy family. During her teenage years, she had to endure incredible pressures resulting from the interaction of her love affair with one of his "girlfriends" and the consequent repentance of the episode which is the central theme of the book and its aspirations and despair. Sparsh's experience is similar to Alaina's when he discovers himself as "gay", which forces him to stay away from the "tough world" around him. He was fully aware of the consequences and the imperative need to keep his sexual preferences as secret as possible. It was only to his sister Alaina that he revealed the secret which was also a chance revelation.
Later, two terrible things happen to Sparsh. First, a guy he fell in love with gave up on his feelings after facing parental pressure for the affair. Second, during a meeting, he was force-drunk by his comrades who then intimidated him by calling him "fem" and "faggot". Additionally, he was coerced by them into proving himself a "sufficient man" by kissing Ira – a girl present on the occasion – which he did against her will. In shock, Sparsh attempted suicide by jumping off a building, but luckily he did not succumb to his injuries. These episodes ultimately inspire the duo's parents to understand their children's minds. It is indeed a journey, as the author remarks in the synopsis, around the "quest for identity and self".
The novelist, who is also the first-person narrator, is a covert analyst – giving her subject an exhaustive socio-psychological treatment. The story, however, tries to make something of an explicit point – that today's parents can no longer afford to yell at their children for not behaving according to accepted norms and customs.
What does it mean to be a girl or a woman? In conventional patriarchal discourse, she must be submissive and conformist to certain accepted norms even though these are only products of the myths of the man. Alaina and her brother have harrowing experiences because of such a social construct that prompts the author to pose thought-provoking questions to readers about gender.
It is the persistent stimulus behind the writing of the novel. Thanks to the insight of the narrator, the cultural concerns highlighted in the text make readers feel the importance of the issues. The story is also metaphorical for the changing or evolving sensibilities of the younger generation who are embracing an expanded definition of what should essentially constitute "identity". As for the craft of the novel, one of the primary goals of the writer is obviously to achieve the verisimilitude or similarity to truth that most fiction writers and filmmakers aim for. The author goes on to maneuver the anecdote of his story with a keen eye on this criterion, which is an important requirement for any perfect work of fiction.
However, the "end" of the story seems abrupt. The reader wonders about the sudden disappearance of Myra (Alaina's best friend), who for so long remained an integral part of Alaina's identity and self. To be precise, Myra, who is otherwise so strong and sincere in her feelings for Alaina, is made to leave the scene of the story rather nonchalantly! Thus, the writer has apparently failed to do justice to the ideals of this unassuming lover, who is denied his deserved share of recognition from his creator in the latter part of the story.
From subject matter, characterization, and style, it was a great read all the way. The fluidity of the narration owes a lot to the language, which is both simple and lucid. The characters' moments of thought, speech and action are all presented so eloquently that they draw the reader's mind into spontaneous engagement. Besides, no character was overrated.
And to conclude, this is not an ordinary initiation novel!
Title: Until it rains again
Novelist: Ruchikaa Bhuyan
Editor: BlueRose Publishers, New Delhi
Pages: 415
Price: Rs399
The author is an English teacher at Mahapurusha Srimanta Shankaradeva Viswavidyalaya in Assam. Views are personal.
Read all Recent news, New trends, Cricket News, bollywood news,
India News and Entertainment News here. Follow us on Facebook, Twitter and Instagram.