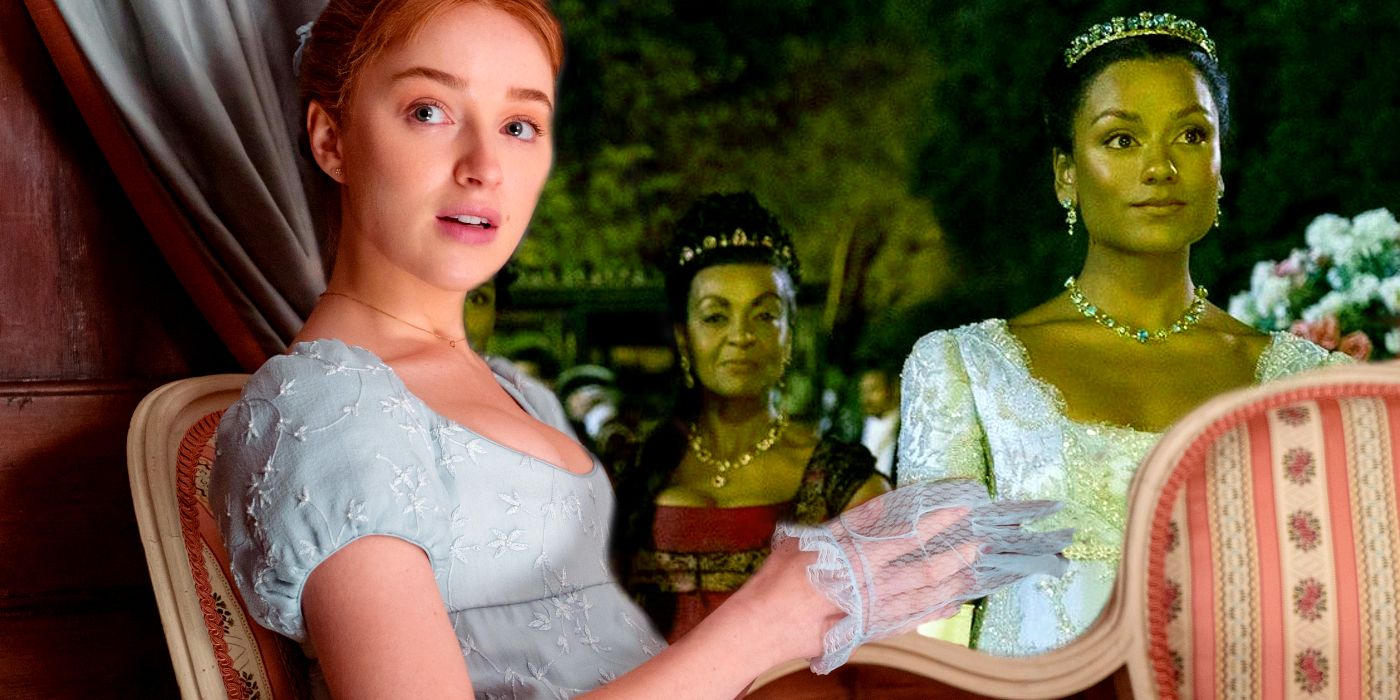 Bridgerton Season 2 Tease Confirms the Biggest Difference Between Kate and Daphne
Bridgerton's new Season 2 chase photo teases that Kate is very different from Daphne. Here's why Bridgerton's Anthony should prepare for change.
Bridgerton season 2 is coming and fans should be ready for a major change from season 1's tricky Daphne with Bridgerton Kate from Season 2. Based on the books by Julia Quinn, each season of the series covers the love life of one of the Bridgertons. Bridgerton season 1, based on the first book, The Duke and I follows Daphne's relationship with Simon, the Duke of Hastings, and now the second, The viscount who loved me, focuses on the activities of Daphne's older brother, Anthony. This new love story, however, seems to be quite different from Daphne and Simon's in Bridgerton season 1.
Set in Regency era London, Bridgerton season 1 follows the complicated case of Daphne Bridgerton's relationship with Simon, the Duke of Hastings. Daphne's older brother Anthony proves to be a significant obstacle throughout Bridgerton season 1, with his authority over Daphne's life (as the oldest male in the family) becoming a major setback in Daphne's quest for love. Despite Anthony's best efforts to separate them, however, Daphne's rather passive-aggressive pursuit of Simon proves successful. Now, Bridgerton Season 2 will focus on Anthony's own quest for love, as he takes aim at Edwina Sharma, a match opposed by Edwina's older sister Kate.
Related: Bridgerton: Season 2's Biggest Obstacles Must Be Overcome
A new set of Bridgerton the photos from season 2 include an image of a hunt, with Bridgerton's new character, Kate, in the foreground and the Bridgerton males in the background. Kate looks confident while the men look a little dazed. This leads to the idea that while Daphe (played by Pheobe Dynevor) spent Season 1 quietly awaiting change under her brother's male authority, Kate seems ready to take aim at the problem: Anthony (played by Jonathan Bailey).
Daphne's story in Bridgerton season 1 is one of the rules, with Daphne bowing to Anthony's power as the head of the family in the absence of their deceased father. Anthony, for his part, seems to revel in his control, exorcising his authority in a way that resembles a toddler with a popular toy. Daphne, a conformist at the time, obeys him (to some extent), quietly plotting to win the heart of Regé-Jean Page's Simon while staying within the boundaries her brother (and society) set for her.
Bridgerton season 2, however, seems like a whole different game. Bridgerton season 2 trailer, Kate (played by Simone Ashley) shamelessly accosts Anthony for his arrogance, leaving him speechless and stunned. Recently released photos of Bridgerton season 2 tells a similar story, with Kate looking to have left Anthony in the dust on a hunt. simple sound inclusion in the hunt, however, is already evidence of a significant shift as Daphne's participation (or even her presence) in such activity would likely never have been permitted.
These clues reveal that Kate's motivations are very different from those of Daphne. In Bridgerton season 1, Daphne's character seems staunchly focused on the game she makes for a living, whereas in Bridgerton season 2, Kate seems uninterested in marriage. This means that she is capable of making her own decisions, but, more importantly, that she is willing make her own decisions – a distinct shift from the passivity seen with Daphne in Bridgerton season 1. Avoiding the rules that Daphne followed, Bridgerton Season 2's Kate is able to move freely – Daphne's pawn queen – and Anthony has a serious game in store.
Next: Bridgerton: Why Lord Featherington Was Killed
90 Day Fiancé: Why Memphis Smith's Life Size Shocked Fans
About the Author