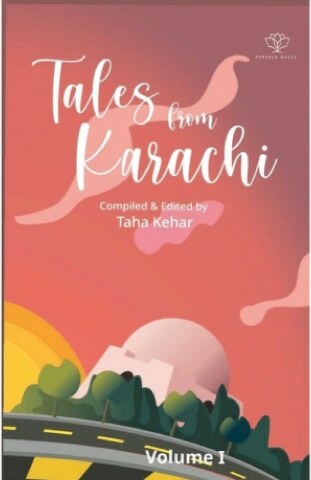 FICTION: METROPOLIS MASH-UP – Journal
There has never been a shortage of fictional pieces that deliver gripping stories against the backdrop of the city of Karachi, capturing the metropolis in all its glory. While such plays make for interesting reading, they are limited in scope and lack originality in terms of themes and genres.
This is particularly evident when new incoming works address cliched and oft-described dilemmas and encompass narrow sets of themes. So any fiction that seeks to change that is a breath of fresh air that sets a much-needed precedent for future works.
Tales from Karachi, a thin anthology compiled by Taha Kehar, is an example. Kehar is a law graduate from SOAS University of London and a Karachi-based novelist whose works include Typically Tanya and Of Rift and Rivalry. In Tales from Karachi, he brings together gripping narratives that merge multi-faceted aspects of life in the city, with underlying truths and lessons.
The idea of ​​compiling an anthology took off when Kehar created an Instagram page calling for submissions of flash fiction that revolved around Pakistan's largest city. Many writers enthusiastically responded to the call and submitted compelling stories ranging from 200 to 400 words. At the end of the compilation, Kehar included brief introductions from those writers whose works were featured in the book.
The book is divided into three parts, each based on different ideas. The first part includes short stories that echo, in Kehar's own words, "wider truths that are not always apparent". The second part presents the poetry that signifies Karachi's connection with its people through lively and passionate verses. The final part contains stories and poems that won competitions held on the anthology's Instagram page. The works collectively allude to a plethora of themes and plant ingeniously crafted, bona fide characters in real-world situations, bringing to light usually obscure truths.
An anthology does what it was meant to do: unravel and piece together hidden and overlooked Karachi stories that delve deeper into mainstream genres
Leafing through anthology story by intriguing story, one notices that the theme of tragedy is frequently evoked, with numerous works illustrating various aspects of it. One of these aspects is street violence. The incident, written by Kehar himself, is about the protagonist who discovers the death of a long-forgotten childhood friend during a violent mugging on the city streets years earlier. Similarly, Pardon, also written by Kehar, is a moving letter written by a woman to her ex-husband, sadly remembering the death of their unborn child due to the violence of the attackers.
Rumana Mehdi's poem "Karbala" is a harrowing account of the 2009 Ashura procession suicide bombing. Mehdi skillfully juxtaposes excerpts from Quaid-i-Azam Mohammad Ali Jinnah's presidential speech in 1947 with elaborate detail and tragedy of the incident. The hauntingly beautiful verses, paired with satirical allusions to Jinnah's speech, illustrate how the prevalence of violence in the city stands in stark contrast to the very ideals Jinnah insisted on.
Other works revolve around personal tragedies. Hafsa Maqbool's Tayyaba Tree is an example of this, incorporating supernatural elements and illustrating the reality of dealing with the loss of a loved one. The Sun Will Set Soon by Sundus Saqib is a first-person narrative that guides the reader through Karachi's Sea View beach, taking in the sights, sounds and feelings. Essentially, the story has a somewhat dark air to it, as it deals with grief and shows how a dynamic, energetic setting can become unbearable for someone, recalling painful experiences.
Perhaps one of the best things about Tales from Karachi is that the issues plaguing society are extensively explored. At first glance, Maheen Usmani's Lottery seems like short, engaging crime fiction with no overarching lessons to be learned. However, it draws attention to violence between family members over property disputes – in this case, a son murdering his father. Such cases are unfortunately not unheard of in our society.
Drawing attention to another important socio-cultural issue, Sameer Shah's poem "Language of Whispers" laments that the Sindhi language is "reduced to whispers" in Karachi. It implicitly underlines the need to undertake more efforts to revive the language in the city.
What may pleasantly surprise horror lovers is the presence of many horror fiction stories. These chilling tales are different from other writings which focus on solemn and introspective subjects, and thus make the anthology even more appealing. Shadow, by Maheen Usmani, is nothing short of an intense thriller, with the story set in a grand house dating back to pre-Partition times.
The Banyan Tree is a piece of horror fiction composed by Huma Sheikh, centering on the ghost of a young girl living with two elderly women. This sad, yet chilling tale won the 'Ghosts of Karachi' competition held on the anthology's Instagram page in April last year. Tree, by Saif Ahmed, is another short story that won the horror story competition held in May 2021. Told from the perspective of a witch, it's a chilling monologue that is sure to send trees at night.
Other praiseworthy pieces include "Anything," a poem by Hafsa Maqbool, which won the poetry contest on the anthology's Instagram page. A sincere tribute, it paints a portrait of the metropolis through its unique flavors, vast beaches and lively streets. Meanwhile, Farrukh Kamrani's The Uncles is a brilliant short story that won the children's fiction competition. Revolving around a group of curious children, it draws attention to environmental issues, culminating in a manner somewhat similar to the tale The Pied Piper of Hamelin.
Tales from Karachi accomplishes what it set out to do: unravel and piece together the city's hidden and overlooked stories that delve deeper into traditional genres. The works featured in the anthology embody a diverse collection of themes, incorporating new storylines that bear striking resemblances to reality. A one-of-a-kind compilation fundamentally different from traditional Karachi fictional pieces, it's a very enjoyable read.
Examiner is studying at the Institute of Business Administration, Karachi
Tales of Karachi
Edited by Taha Kehar
Moringa, Karachi
ISBN: 978-9692352420
100pp.
Published in Dawn, Books & Authors, January 16, 2022