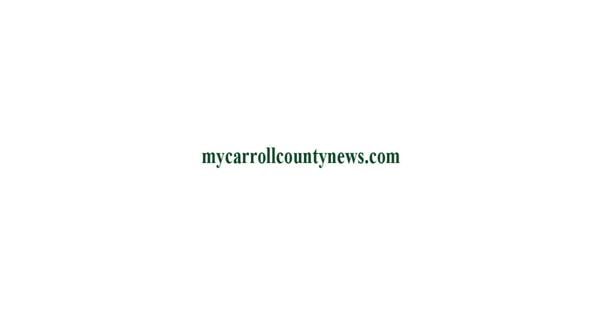 'Great night of music' until Sunday at the TLP | Opinion
By SAMANTHA PIDDE
Running through Sunday, August 21, Timber Lake Playhouse's 'We Will Rock You' is a fun production, providing a great evening of music.
The entertaining and funny musical jukebox tells the story of a futuristic society of conformity where rebellious "bohemians" seek to restore the fire of rock and roll. The story is told beautifully through Ben Elton's story and screenplay and Queen's signature music.
TLP's phenomenal cast shines and shines in this musical. Kai Brown is eccentric and fun as the "dreamer" of the musical, Galileo. Brown's vocals really do these great songs justice. Makenzie Ruff is pissed off and sarcastic as Scaramouche. Her version of "Somebody to Love" is beautiful and moving.
This duo has great chemistry on stage with some really moving duets. Their rendition of "Who Wants to Live Forever" is hauntingly beautiful and breathtaking.
Aria Evans' performance is truly killer as the villainous Killer Queen. She plays an evil queen with a lot of over-the-top flair that makes her a lot of fun. Evans' versions of "Don't Stop me Now" and "Another One Bites the Dust" are fantastic.
No evil queen can be complete without her trusty henchman and Bryant Howard is fabulous as the cold and calculated Khashoggi.
All "bohemians" are memorable. Performers Isabella Abuan and Errol Service Jr. give great performances as Oz and Brit, with a fun rendition of "I Want it All." Darren Mangler is hilarious as the Bohemians' frontman, Buddy, providing plenty of comedic moments from the musical.
The story is wonderfully complemented by excellent and versatile performances from the rest of the ensemble, including: Gabriel Argate; Emilie Chaviano; Lucas Chaviano; Jenny Dalrymple; Margot Frank; Colin McGonagle; Brooke Parkinson; Kimmy sessions.
The costumes are wonderfully done by costume designer Bryce Turgeon. Sleek, conformist futuristic outfits and the "Rock" outfit worn by bohemians are gorgeous and help sell the story.
The singers are wonderfully backed by the band, including: musical director Michael McBride on keyboard 1/bandleader; P. Blake Moran on keyboard 2; Robert Brandon on drums; JJ Smith and Christopher Wren on guitar; Eric Murphy on bass.
Tickets are available online at timberlakeplayhouse.org or by calling the box office at 815-244-2035. The ticket office is open from 10 a.m. to 5 p.m. Monday to Friday.
Anyone looking for an entertaining evening of great music should give "We Will Rock You" a shot.
This marvelous production would not have been possible without the work of: director/choreographer Daniel Gold; lighting designer/production manager/master electrician Cameron L. Strandin; sound designer/sound engineer Abirami Senthil; props designer Callie Hester; Production Manager Chelsey Steinmetz; scenic/projection designer Orion Forte; Stage Manager Elaina Veasey; assistant stage managers Sarah Blickem and Peyton Otis; technical director Luke Habjan; deputy technical director Chai Freedman; Upload artist Skylar Revell; Carpenter Logan Lowe and Davie Voelker; Stitchers Josie Parish and Julie Wilson; assistant prop designer Frankie Gawronski; Embroiderer Julie Wilson; A2/Assistant Master Electrician Isaac Perez; star operators Hannah Deal and Michelle Marck; Dance Captain Jenny Dalrymple; Company Director Brooke Parkinson.