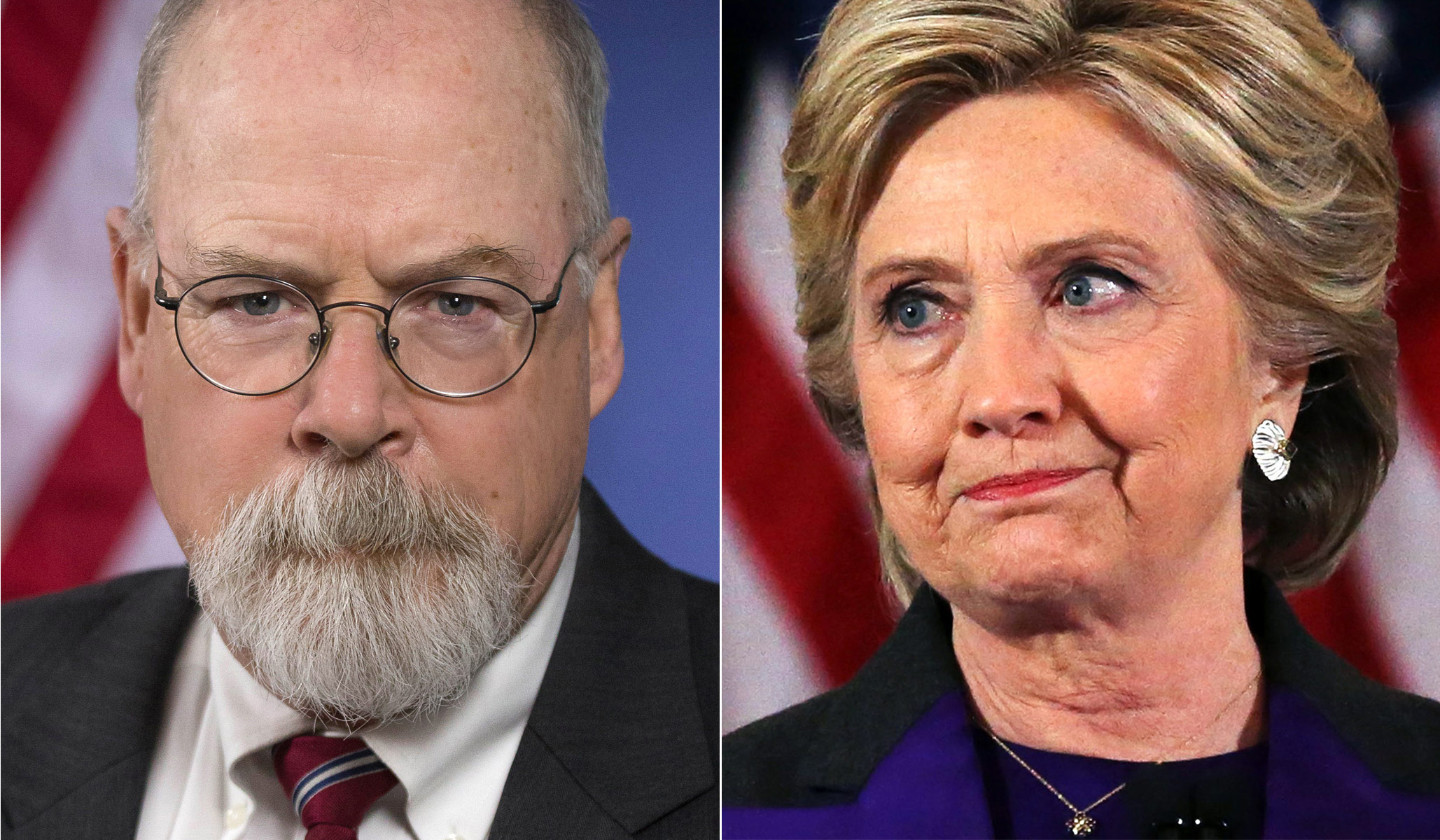 Hey, what happened to the criticisms of Federal Attorney John Durham?
[ad_1]
Long ago, in November 2019 – which feels like an eternity – I wrote what was then the most detailed and comprehensive profile of longtime Federal Attorney John Durham in print form. (This is probably still the most detailed and in-depth profile yet.) After going through just about every major case in Durham's career and citing the assessments of those who had worked with him (and at times encountered him), I concluded:
Durham won't be speaking to the press at all until he's finished, and probably not even then. He and his team are extremely unlikely to flee. He's not afraid to draw conclusions that will disappoint or frustrate Attorney General Barr or President Trump. He will not be in a hurry; there is no guarantee that Durham will come to any prosecution decisions before the 2020 election. And he will investigate so thoroughly and thoroughly that no reasonable observer can claim that something important has been missed.
When news broke that Durham was unlikely to issue any major indictments until Election Day 2020, President Trump fumed, "I think it's a shame. It is an embarrassment. (Trump now tells Fox News, "In all honesty, although it took a while, hats off to John Durham.")
Meanwhile, critics of MSNBC and Trump have accused Durham of chasing the wild goose and possibly acting out of political malice. Time and time again, people have concluded that because Durham did not generate indictments on election day, he found nothing of importance. In September, CNN's Chris Cillizza asked, "Is this all that John Durham has?"
Many center-left legal commentators have claimed that Durham wastes time looking for evidence that does not exist. "A failure!" "A sham! "A seemingly aimless criminal investigation that began as a political vendetta on Trump's part!"
As our Andy McCarthy and the editors explain, Durham's latest indictments confirmed that the Steele case was still implausible nonsense from a partisan and unreliable source, and no evidence sufficient to warrant an FBI investigation of a presidential candidate:
At first glance, the dossier is a screed full of blatant absurdities. Danchenko's indictment shows that if a minimum of impartial investigation had been conducted, a borderline knowledgeable FBI agent would have quickly spotted his glaring weaknesses. Yet the Bureau took no significant steps to corroborate Steele / Danchenko's allegations before seeking sworn FISA warrants. The agents did not even interview Danchenko, the main source, up to four months later.
As the the Wall Street newspaper the editorial board concludes:
A transcript of Danchenko's indictment suggests that FBI officials knew Mr. Danchenko was lying during the 2017 interviews. But they did nothing to expose, or tell the public or Congress all that 'they had learned about the origins of the history of collusion with Russia …

The media also have a lot to answer. In its conformist disdain for Mr. Trump, the Washington press, with rare exceptions, has pursued the story of collusion with Russia with partisan blinders. They rewarded each other for stories that, in retrospect, were nothing or, worse, misinformation. Anyone who questioned this account, even though the facts were against it, has been viewed as a "Trump facilitator."

The Washington Post offered a first sign of media self-reflection this week, noting that Durham's indictments "cast new uncertainty on some past reports on the case by news organizations," including his own. . Yes they do.
So maybe John Durham knew what he was doing from the start, huh?
[ad_2]