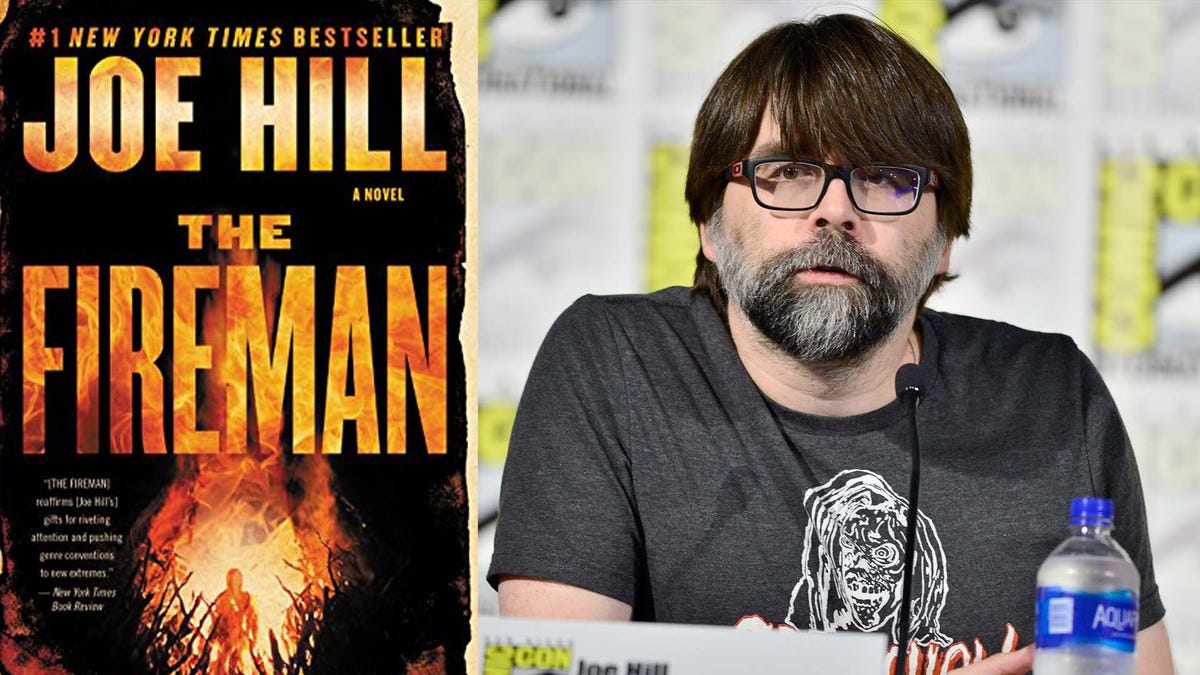 Joe Hill's novel The Fireman will be adapted for television
Like his father Stephen King before him, Joe Hill gradually saw his various works adapted for television and the screen. After the success of locke and key for Netflix and the ephemeral NOS4A2 at AMC, Hill's fourth novel The fireman comes on TV.
Hill and Walden Media are teaming up to bring the post-apocalyptic novel to life, with Hill signed on to produce it. Released in 2016, the book is about a plague called Dragonscale that is spreading across the country and causing anyone infected to burst into flames. (Interesting synergy this week for Hill and his father to have novels on fire adaptted.) An infected pregnant nurse meets a mysterious man known as Fireman who has managed to control her Dragonscale and now wants to do the same so she can give birth to his child.
Back to 2016 before The fireman published, it was fixed at become a movie at 20th Century Fox, which obviously didn't happen. In a statement from CEO Frank Smith, Walden expressed his excitement to team up with the prolific author. "I can't imagine a more current book turning into a series," Smith said. "The fireman presents a theme very dear to Walden – the idea of ​​celebrating ordinary people who rise up in extraordinary circumstances.
Hill has had a solid streak of his works staged over the past decade. In addition to the above NOS4A2 and Locke (whose third season is expected later this year), its new The black phone releases its film adaptation in June of strange doctor director Scott Derrickson. He even managed to get some of his other short stories adapted into AMC's horror anthology series. Horror show.
At present, The fireman the adaptation does not have a network or streaming service to which it is attached. But fans of the book have something to look forward to in the years to come, and maybe reason to read the book again when it gets closer to a real thing you can watch.
[passingby[via[passantpar[viaThe Hollywood Reporter]
---
Wondering where our RSS feed went? You can grab the new one here.