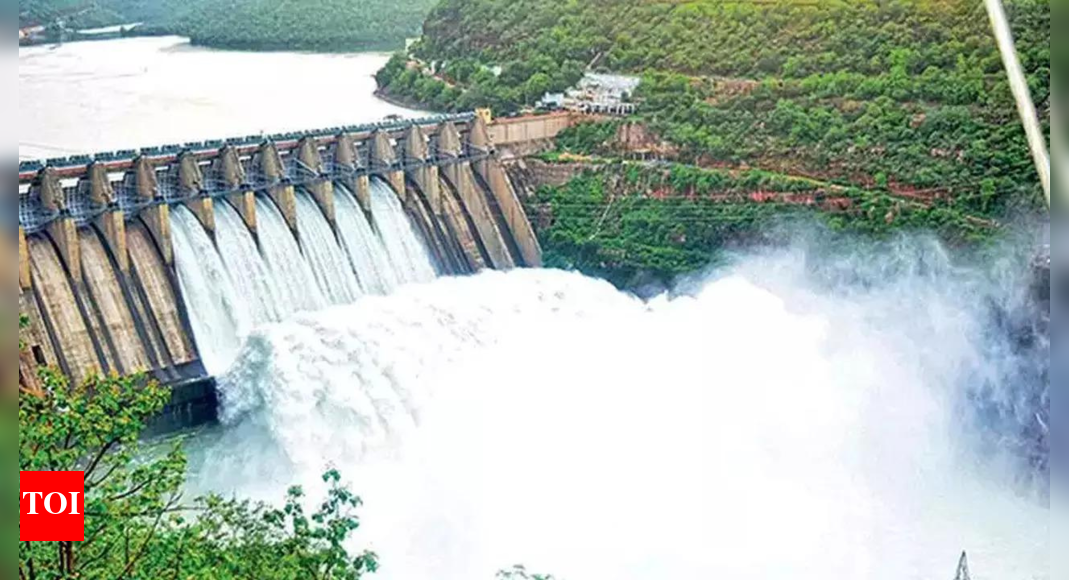 krmb: Andhra Pradesh: KRMB team inspects Kurnool projects, to visit Srisailam today | Vijayawada News
VIJAYAWADA: A team from the Krishna River Management Board (KRMB) arrived in Kurnool district on Monday for a two-day visit. The team, made up of 10 officials, including irrigation officials from Andhra Pradesh and Telangana, visited the elevator irrigation schemes of Relyala, Mucchumarri, Handri-Niva and Pohireddypadu during the day.
The visit follows on from the notification to the official gazette of the central government authorizing the KRMB to resume all irrigation projects on the river for maintenance purposes. The central government had authorized the river council to take over the Andhra Pradesh and Telangana irrigation projects on the Krishna River. The intervention of the KRMB was necessary because the two Telugu states could not resolve the disputes over the division of Krishna's waters.
The Chief Minister of Andhra Pradesh, YS Jagan Mohan Reddy, finally wrote a letter to the central government to delegate all irrigation projects on the Krishna River in the two Telugu states to the KRMB for maintenance. He wrote this letter alleging that Telangana was indifferent to AP's calls for sharing the river water.
He alleged that Telangana was drawing too much water against the deal and was adamant about the opposition raised by Andhra Pradesh.
This struggle for the division of the waters of the Krishna River between the two states has continued since the bifurcation in 2014. At the time, a decision was made to divide the waters 66:34 in favor of Andhra Pradesh.
With Telangana keen on a 50:50 share, the feud led the two Telugu states to target each other's projects along the river, both alleging that the other was depriving them of their fair share of the water.