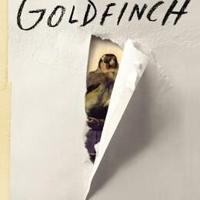 Pulitzer Prize for Fiction, fresh off the list | It's entertainment
This month, and every month going forward, focuses on both new and old. People often discuss the new books that are released, the most popular book of the month, and how their reading list continues to grow minute by minute due to the recommendations they receive for new reading. It's really too easy to end up in the "Most Popular Today" lists. However, it is important to take the time to appreciate quality writing, regardless of when it was published.
"The Goldfinch" by Donna Tartt
Theo Decker, son of a devoted mother and a largely absent father, is propelled into a new life after surviving an accident. Circumstances force him to be taken in by the family of a wealthy friend, then to cross the country with virtual strangers. Through it all, Theo clings desperately to the one thing that speaks to his relationship with his mother, a mysteriously captivating little painting. He must learn to navigate a world of loss, pain, fear of the unknown and even criminal underworld.
This fiction novel is a radical story of survival, obsession, sense of home, invention of self, identity, depth of love, destiny and creating your destiny . It is beautifully written and absolutely captivates its readers.
This novel won the Pulitzer Prize for Fiction in 2014 as well as the Andrew Carnegie Medal for Excellence in Fiction. It has also since been made into a movie. Available in major bookstores.
"The Last Thing He Said to Me" door Laura Dave
"Protect her." This is the last message Hannah received from her husband, Owen, before he disappeared. Despite the confusion of this note, she knew it was Owen's 16-year-old daughter, Bailey. This is only the beginning of the mystery that will open at their feet since shortly after receiving this note, it is announced that Owen's company is under investigation by the FBI. His boss is arrested, Hannah's calls go unanswered, a U.S. Marshal and FBI agents arrive at their home, leading Hannah and Bailey to realize they don't really know who Owen really is.
This mystery thriller delves into the lengths someone is willing to go to protect the people they love most. It also gives the reader a chance to see what someone might be willing to do to find out the truth. And it doesn't hurt that part of this novel takes place in Austin, a major city near Fort Hood.
This book was published in 2021, but has consistently ranked in "Most Read" lists for the past few weeks. If you like mysteries, suspense and thrillers, then this book is for you. The twists and turns are breathtaking and the writing captivating. Available in major bookstores.