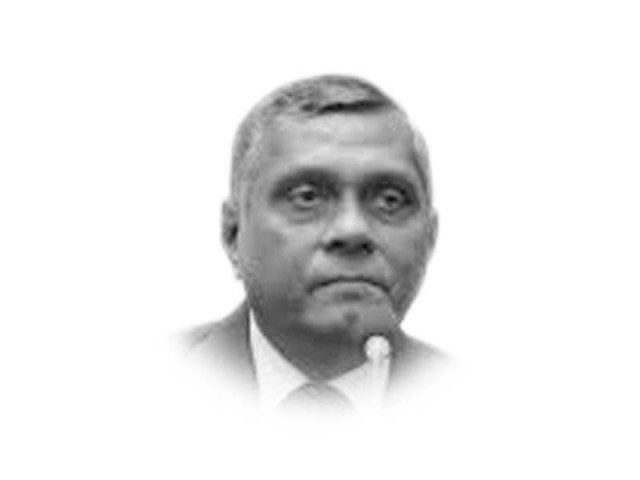 Restrictions on Afghan Women
According to a recent Associated Press (AP) report, the Taliban government, reversing its previous commitment not to crack down on Afghan women, has imposed restrictions whereby they are not allowed to travel more than 75 kilometers without a male parent. In addition, carriers have been ordered not to allow women who do not wear hijabs on board. It appears that the Taliban regime is reverting to its 1996-2001 restrictions on women, including banning the education of women. Previously, female TV presenters and playwrights were ordered to wear hijabs, and their participation in advertisements was also prohibited.
Since the Taliban took power in August 2021, the frustration and anger of Afghan women has been reflected in their periodic protests against the Taliban. Those who expected a positive change in the Taliban's state of mind were mistaken because there is absolutely no indication of their flexibility and tolerance in their approach to social issues. Will Afghan women, who make up about 50% of the population, be speechless and powerless again? This type of peace, which the Taliban claim to have brought about, is it real peace? Or should it be called "graveyard peace" based on fear?
The achievements of the Taliban during their 100 days in power – such as controlling corruption and nepotism and relying on domestic resources to formulate a budget – cannot be denied, but their failure to follow a democratic, enlightened and progressive approach on the mode of governance, politics, pluralism and the rights of women and minorities will degenerate the Afghan state and society. How can a country survive the 21st century by pursuing a retrograde and ultra-conservative approach? This means that the Taliban representing the clergy lack the qualities to lead the art of government along pragmatic and modern lines.
The Taliban regime has not obtained recognition from any UN member state because of its rigid and uncompromising mode of governance; their inability to transform their mindset on issues such as women's freedom; their narrow and parochial interpretation of Sharia law; and their failure to reform democratic institutions and form broad-based government as a first step towards holding elections and transferring power to elected representatives. The Taliban's argument that the US refusal to release its frozen $ 9.5 billion worth of assets is why it cannot reopen girls' schools and universities is illogical. It is human and non-financial resources that are essential to reopen the doors to women's education.
The end result of suppressing women's freedom and creativity will be the erosion of Afghan society. Banning healthy music, songs and entertainment will increase frustration, anger and antagonism, especially among young people. In turn, the wrong message will be sent to the world that the Afghan people are socially backward and will never be able to lead normal lives. If Afghan society had been enlightened and modern with pragmatic leadership, the country would not have been unemployed and dependent on external resources to meet budgetary needs.
The restrictions on Afghan women, the ban on music and the refusal to reopen educational institutions for women will have three negative consequences, as follows:
First, a critical mass of young people and women has been created over the past 20 years after the dismantling of the Taliban regime in October 2001. Responding to this segment of society will be a major challenge for the Taliban regime. This critical mass knows the value of freedom and will not let a group of people who have usurped power by force destroy their lives by imposing a way of life that will kill their creative and innovative skills. This segment of society also knows that they are leaving their country for better opportunities and that their future will be at stake under the Taliban because of their ultraconservative and backward policies. It seems that most of the Afghan youth, especially the female segment of society, are aware of losing their independence and want to break free from a stifling environment where their skills are rusting every day.
Second, there is concern that once the Taliban regime is able to strengthen its position through international recognition, it will show its true face and attempt to crush dissent with sheer force. Perhaps it is because of the Taliban's failure to adopt a flexible and tolerant stance towards women and non-conformist groups that the international community has so far refused to recognize Kabul. At the recent OIC meeting held in Islamabad, Pakistan did its best to convince other Muslim countries and other guests like P-5, Germany and Canada to recognize the Taliban regime. , but in vain. This means that there is a serious trust deficit between the Taliban and the rest of the world. India attempted to dilute the impact of the OIC conference by holding its own meeting on Afghanistan in New Delhi, which was attended by foreign ministers from five Central Asian states. New Delhi, along with Washington, is like a "wounded lion" in the wake of the Taliban takeover. India and the United States both use their influence to remind the world that the current Taliban regime is as repressive and orthodox as it was during its previous time in power.
Finally, Pakistan's flawed policy reflected in its weak corner for the Taliban regime is counterproductive as extremist religious groups are motivated to increase their anti-women and anti-democratic mentality. Instead of looking at the Taliban's record towards Pakistan when they were in power from 1996 to 2001, Islamabad ignores their refusal to give formal recognition to the Durand line. A few weeks ago, Taliban forces dismantled barbed wire fences on part of the Pakistan-Afghan border, saying they rejected the Pakistani facility. Pakistan's national security will be compromised if it ignores the Taliban's true ambitions and their elusive nature to let down their neighbors. If the Taliban regime is not listening to the international community in terms of establishing a broad-based government and flexible policies towards women, Islamabad in this case should not go the extra mile to give them legitimacy.
Posted in The Express Tribune, January 2sd, 2022.
Like Opinion and editorial on Facebook, to follow @ETOpEd on Twitter to receive all updates on all of our daily coins.