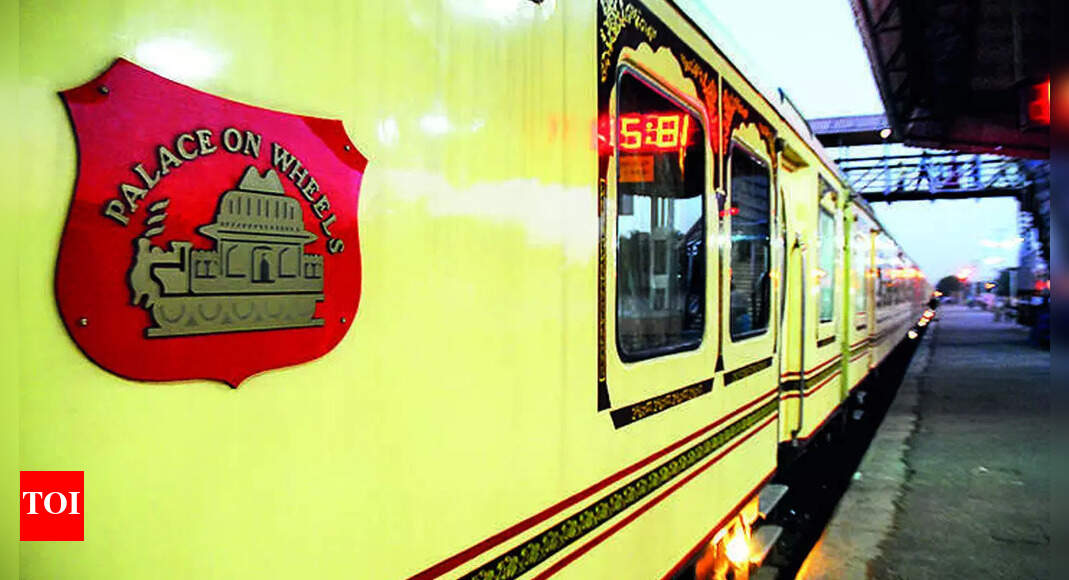 rtdc: Rajasthan: Railway transport movement could render Palace on Wheels unviable, says RTDC | Jaipur News
JAIPUR: It looks like RTDC is struggling to keep the wheels of Palace on Wheels (PoW) turning. The railways' insistence on changing the terms of the partnership with RTDC from a revenue sharing model to transportation will render the company financially unviable. The joint venture agreement for PoW between RTDC and the railways ended last year and the renewal did not happen even after some meetings between the two parties.
RTDC officials said the attitude of the railways was becoming indifferent to PoW, which enjoys huge brand equity in the world. They said RTDC owed around Rs 42 crore, including Rs 12 crore as interest on the Rs 30 crore dues to the railways. "We have already paid Rs 8 crore. These are two entities of the government. That is why there is no risk of going back on the commitments. But changing the rules of the partnership is not desirable because it will kill the viability of operate the train," the official said.
The existing joint venture was based on a 56:44 revenue split in favor of the railways. According to officials, the railways now want RTDC to take the train in traction, which means paying for each trip. According to rough calculations, RTDC has to pay Rs 80-90 lakh for each trip and unless the train has 65-70% occupancy, transportation costs cannot be paid.
"With the revenue sharing model, we were able to break even operationally with 22 passengers against the train's capacity of 82 seats. But with the transport, it would be difficult to run the train regularly," said the one of the managers.
He said that if the train is transported, it is certain that there will be travel postponements due to high occupancy requirements. "It will create a bad reputation for the train which is a shining image of Rajasthan tourism," he said.
The non-cooperative attitude of the railways is also evident in the way they resisted refurbishment of the train even though the funds were approved by the Centre.