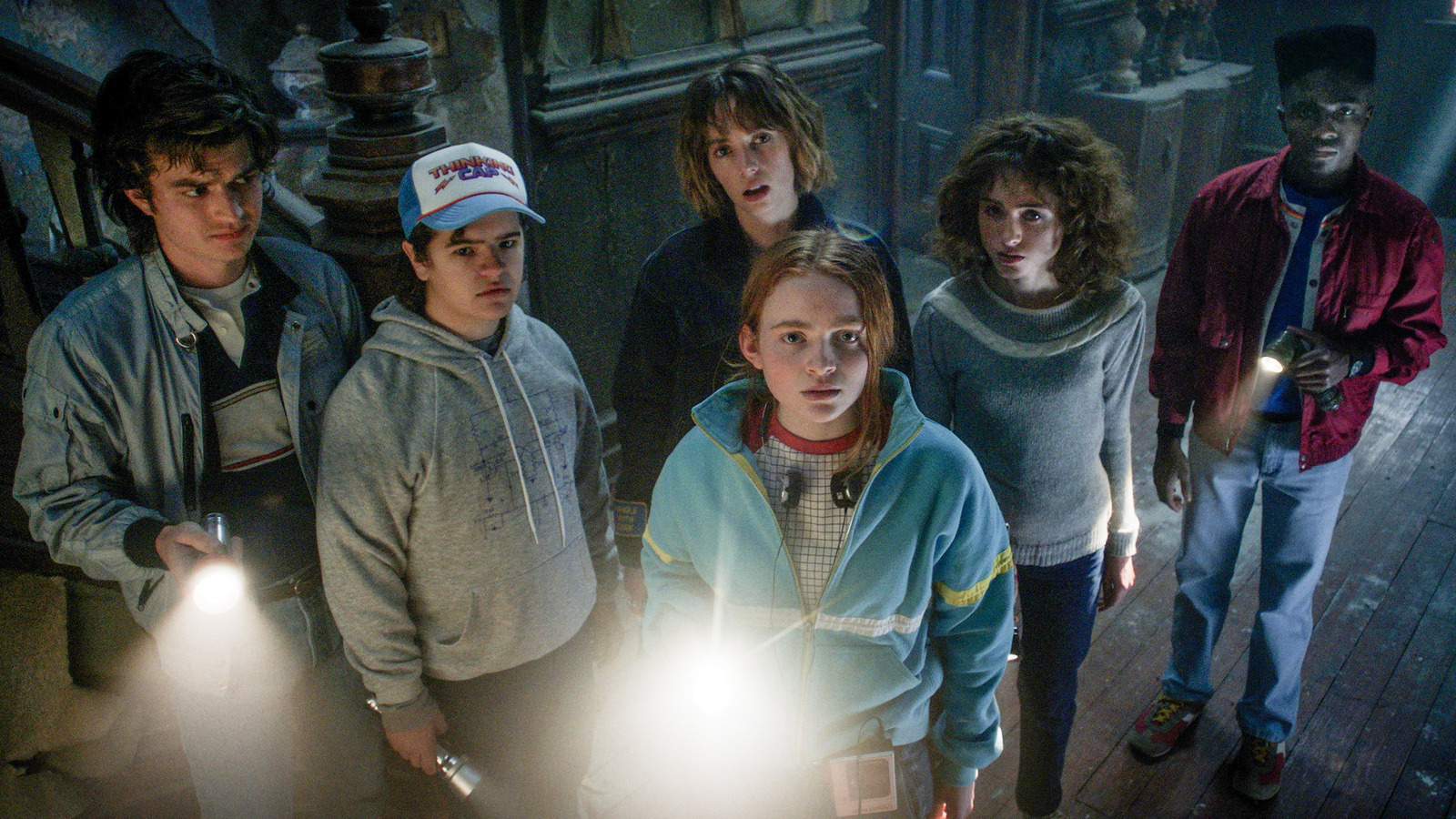 The classic Stephen King novel that plays a part in Stranger Things season 4
Caleb McLaughlin's Lucas has a hardcover of King and Peter Straub's young adult fantasy collaboration "The Talisman" cracked by Max's bedside and reads the story to him. She's in a coma and there's no guarantee she can hear it, but he needs to know it's something she would care about. "The Talisman" is about a young boy named Jack Sawyer who goes on a quest across the country to save his dying mother. Travelin' Jack has the ability to "switch" between our reality and a darker parallel reality called "The Territories". Sounds a bit like the Upside Down, doesn't it?
"The Talisman" is the rare Stephen King book from the 80s that hasn't been adapted. This was when anything with King's name was shown on the big or small screen. Novels ("The Dead Zone", etc.), novels ("Stand By Me"https://www.slashfilm.com/"The Body"), short stories ("Children of the Corn"), and even a weird mini-novel that started life as an illustrated calendar ("Cycle of the Werewolf"https://www.slashfilm.com/"Silver Bullet") was being adapted, so why not this extremely cinematic adventure tale à la Amblin?
It's a long story, but the short version is that King and his co-writer, Peter Straub, sold all rights to "The Talisman" to none other than Steven Spielberg. Spielberg spent years trying to crack this giant tome, enlisting screenwriters like Richard LaGravenese ("The Fisher King"), Ehren Kruger ("The Ring") and Josh Boone ("The Stand") to try his hand at it. , but nothing stuck and the movie never happened.