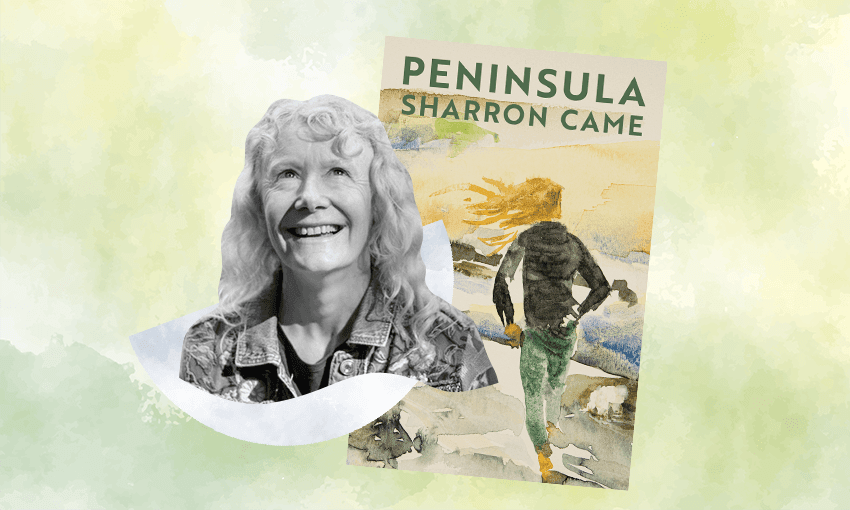 The Unity Books bestseller chart for the week ending September 30
The only best-selling independent books chart published and available in New Zealand is the Top 10 list recorded each week at Unity Books stores in High St, Auckland and Willis St, Wellington.
AUCKLAND
1 Course by Ian McEwan (Jonathon Cape, $37)
McEwan's new novel is also top of the pops at Welly! The Washington Post tells Atonement fans not to worry – Lessons aren't like McEwan's recent novels, "minor, fantasy, wormy stories with a weird spirit" (Nutshell, Machines Like Me, The Cockroach). It's a godsend: "There is something close to the divine in this process of creating the whole life of a person embroidered with threads trailing in all directions. Here is a narrative that moves with such patient dedication into the twisted details of an ordinary man's experience that by the end I knew Roland better than I know most of my current friends.
2 All the broken places by John Boyne (Doubleday, $37)
From the beloved author of The Heart's Invisible Furies, A History of Loneliness and A Ladder to the Sky – this is the grown-up sequel to The Boy in the Striped Pyjamas. Cheers ensue.
All Broken Places centers on Gretel Fernsby, now 91, and guilt-ridden over the death of her younger brother Bruno and the crimes of her parents.
From the Guardian: "The book forces us to consider the nature of atonement, and whether violence can ever justify the prevention of something even worse. All the Broken Places is a defense of literature's need to bring to light the darker aspects of human nature; and he does it with the skill, precision and power of a novelist.
3 Kurangaituku by Whiti Hereaka (Huia Editors, $35)
Winner of this year's Jann Medlicott Acorn Prize for Fiction, and winner of this year's Allen & Unwin Award for Best Commercial Fiction Book for Adults PANZ Book Design Awards.
4 How to hang out in a turf war by Coco Solid (Penguin, $28)
We'll hang out with Coco Solid anytime.
5 Ithaca by Claire North (Orbit, $38)
New fiction from the author of The First Fifteen Lives of Harry August. Ithaca tells the story of Penelope of Ithaca, wife of Odysseus. Fellow author Jennifer Saint calls the novel "mind-blowing".
Incredible Facts: Claire North is the pseudonym of author Catherine Webb. Kate Griffin is another pseudonym of Catherine Webb. Together, the "three" women have published 23 novels. Catherine Webb is only 36 years old.
6 The portrait of marriage by Maggie O'Farrell (Knopf, $38)
The new novel from the author of Hamnet.
seven Towards a race grammar in Aotearoa New Zealand edited by Arcia Tecun, Lana Lopesi and Anisha Sankar (Bridget Williams Books, $40)
BWB's latest essay book, focused on new ways of talking about race in Aotearoa. We recently published an excerpt of an essay by Tze Ming Mok, examining how "white" and "black" are applied to Asian peoples. Here's a taste:
" " He's laughing. "I know some people would say the Chinese are yellow, but that's stupid. Either you are white or you are black.
"'OK', I said, with a sense of dread, 'am I white or black?'
"'You?' he said with a hint of disbelief that I would even ask this, 'You're white!'
"I took this into account and inquired about the status of my husband, an Indian.
"'Oh, he's black.' No question."
8 Atomic Habits by James Clear (Random House, $40)
Make your new good habits stick like… when chewing gum gets in your hair.
9 The bullet that missed by Richard Osman (Viking, $37)
The third novel in the Thursday Mystery Club series, is set in an upscale retirement village. Goodreads fans make exclamations like "better than ever!" and "THE BEST YET!" and "Honestly, I'm not sure we deserve Richard Osman or the very lovable, cantankerous, and downright dangerous Thursday Murder Club, but I'm going to pick them up and hug them and hug them for as long as I can." That last one may have been more of a gush than an exclamation.
ten The English text of the Treaty of Waitangi by Ned Fletcher (Bridget Williams Books, $70)
Josie Pagani in Things gave a careful summary of the new book by lawyer and historian Ned Fletcher: "It demolishes the argument that there were two unreconciled versions of the Treaty. It shows that the English version is the same as the Maori version. Pākehā who signed on behalf of the Crown was not trying to deceive Maori. Sovereignty, or kawanatanga, meant the same thing to English signatories as it did to Maori. The Crown would dispense justice, preserve peace and good order, and regulate commerce. The betrayal came later, thanks to the New Zealand Company.
WELLINGTON
1 Course by Ian McEwan (Jonathon Cape, $37)
2 Peninsula by Sharron Came (Te Herenga Waka University Press, $30)
A local debut novel containing ten interwoven stories, set in a rural farming community in Northland. Damien Wilkins says, "This breathtaking book casts an unusual spell. At first glance, it all seems as New Zealand as the sheepdogs, septic tanks and muting of the television when visitors arrive. Then you notice the creeping poetry of lives in the face of change and how this vividly imagined world of tramping huts, bush tracks and squash clubs contains other worlds. Sharron Came writes from a deep intimacy with the rural community she convenes on the page. His concise, funny and extremely poignant stories restore a sense of possibility to the future without distracting from his terrors.
3 Exiles by Jane Harper (Macmillan, $38)
New mystery novel from the best-selling author of The Dry. "Exiles is an exceptional crime novel, rich in mystery and atmosphere and full of heart." said CL Taylor, "Totally immersive, captivating and beautifully written; I got completely lost in its pages and was deprived when it ended. Jane Harper is a rare gem of an author and Exiles deserves to be huge. It blew me away. This is my book of the year so far.
4 The bullet that missed by Richard Osman (Viking, $37)
5 I'm glad my mother died by Jennette McCurdy (Simon & Schuster, $56)
Memory of the ex-child star of iCarly. A shocking title, yes. A good book? Apparently, yes too.
6 Towards a race grammar in Aotearoa New Zealand edited by Arcia Tecun, Lana Lopesi and Anisha Sankar (Bridget Williams Books, $40)
seven The portrait of marriage by Maggie O'Farrell (Knopf, $38)
8 Kawai: for a time like this by Monty Soutar (Bateman, $40)
The first of a trilogy of historical novels that follows nine generations of the same Maori family. Kawai took off in the middle of the 18th century, until the arrival of Europeans.
9 The joy of little things by Hannah Jane Parkinson (Guardian Faber, $23)
Since 2018 and through the dark days of Covid, Parkinson has written a column for the Guardian about little things that give him joy. Now – you guessed it – a book of his columns has been born. The Guardian Comments their sprog (and we call nepotism): "It could so easily get sickening on 250 pages, but Parkinson deploys his funny cynicism to good effect. Where there is positivity, biting wit and pathos are never far behind."
ten Greta and Valdin by Rebecca K Reilly (Te Herenga Waka University Press, $35)
Our favorite fictional siblings.