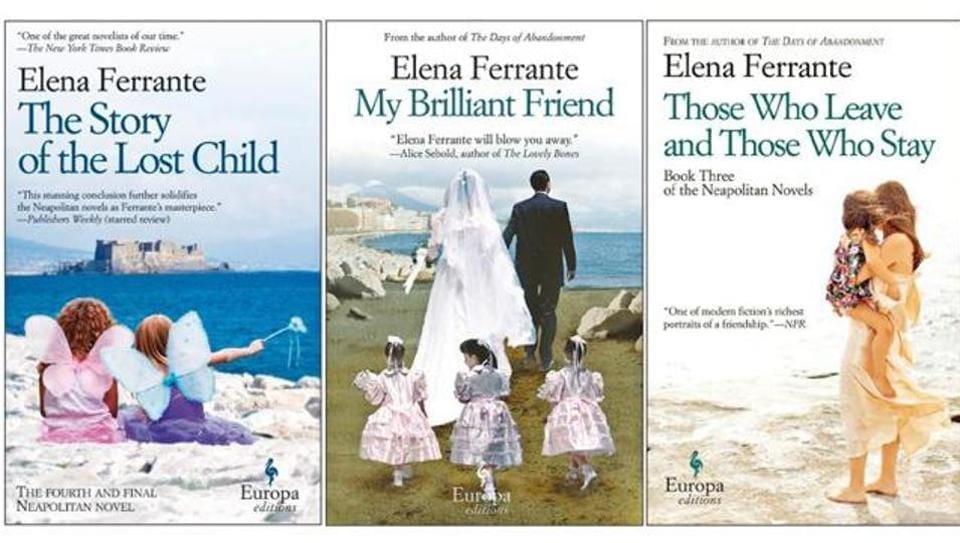 What's in a name? The stories behind famous writers and their pseudonyms
From George Eliot to John le Carré, writers who reach out for the disguise or anonymity offered by a pseudonym are nothing new in the literary world. But the phenomenon has been brought back to the fore by the assiduous efforts of Italian publishing sensation Elena Ferrante to keep her true identity a secret, as new reasons emerge to publish behind a mask.
For Ferrante, who was reported last year as Rome-based literary translator Anita Raja, anonymity was a choice; born from a desire to avoid the traps of celebrity and a conviction that "books, once written, no longer need their authors".
Some of its predecessors did not have this luxury.
Alberto Moravia, author of The Woman of Rome and one of the greatest figures of Italian literature of the twentieth century, was born Alberto Pincherle. He chose to drop his Jewish surname as part of his efforts to escape censorship and persecution at the hands of the fascist regime of Benito Mussolini from 1922-1943.
Natalia Ginzburg's first novel, published during the fascist period, appeared under the name Alessandra Tornimparte and Giorgio Bassani became Giacomo Marchi for similar reasons, journalist Mario Baudino recounts in his recent Lei non sa chi sono io (You don't know who I am).
This was literally the case of the judges of the first French literary prize, the Goncourt, when they awarded it in 1975 to Emile Ajar for The life before us, ignoring that Ajar was in fact a pseudonym of the writer Romain Gary.
The latter had already won the prestigious prize, in 1956 for Les Racines du ciel, and, under the rules of Goncourt, was excluded from obtaining it again.
Real espionage
Gary got around this problem by pretending to be Ajar to a young cousin – a subterfuge that was only finally revealed to the world with the publication of The Life and Death of Emile Ajar, an essay written before the writer did not commit suicide in his Paris apartment in 1980.
It wasn't the only time Gary, a WWII pilot, diplomat and filmmaker as well as writer, managed to fool the literary establishment. Able to write in both French and English, he himself translated his texts under other pseudonyms.
He even sometimes published under the name of Romain Kacew, the name with which he was born. " I had a lot of fun. Goodbye and thank you "was how he signed his posthumously published farewell note to the world.
"Romain Gary used pseudonyms partly out of a taste for provocation but also because he had the literary concept of the 'total novel' in which the author is a character from his own book," Baudino told AFP .
Gary was a special case, but the reporter found many recurring themes in the writers' stories and their alternate nicknames.
Le Carré was adopted when the real David Cornwell started writing his spy thrillers while he was still active in the UK intelligence agency MI6.
Algerian Mohammed Moulessehoul, who began writing when he was an army officer, posted under his wife Yasmina Khadra's name to avoid military censorship, only revealing his true identity when he moved to France.
"And there have been a lot of writers who have been exposed like Ferrante," says Baudino.
Rejected manuscript
Stephen King, the American master of horror, was a famous example, having ultimately been revealed to be the creative force behind the seven novels by a certain Richard Bachman.
Prodigiously productive, King adopted the pseudonym to circumvent his publisher's requirement not to publish more than one book per year under his own name.
And he also wanted to know if his success was due to his talent, or to the luck of having gotten the breaks that made him an established name: he got some kind of response when sales of Bachman's books surged afterwards. to his unmasking.
Nobel laureate for literature Doris Lessing attempted something similar when she gave her agent a work by the name of Jane Somers: her own publisher rejected the manuscript.
"The choice of a pseudonym is never completely random," said Baudino, explaining how Henri Beyle became the 19th century French literary giant Stendhal to distance himself from his hated father.
A few decades earlier, a similar desire to escape the clutches of the family had led a certain François-Marie Arouet to publish under the name Voltaire.
A trend reflecting the prevailing sexism of the time saw many accomplished writers publishing their work under male names: George Eliot's real name was Mary Ann Evans, George Sand was Aurore Dupin, and the Bronte sisters were first published. under the names of Currer, Ellis and Acton Bell.
Lately, in part due to the fact that female readers have become more prominent in the new writing market, there has been a trend toward gender neutral pen names.
Thriller writer Tom Knox (real name Sean Thomas) opted for SK Tremayne when he turned to family drama, while JK Rowling opted for initials on the Harry Potter books for fear his first name, Joanne, doesn't deter boys from reading them.