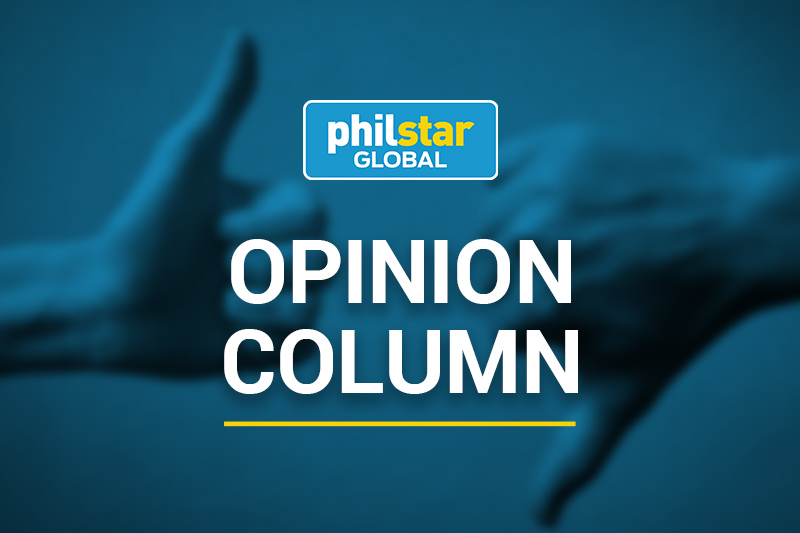 I never really tried to categorize women in my novels and short stories. Last week, Alain Padilla, who collects and edits my next collection of essays, suggested that I do so.
It was my mother who influenced me the most – how good she was at raising her three children with no resources other than her industry. I wrote about her in my next autobiography, Prom Di. Then there is my wife; Through more than 70 years of marriage, she has provided me with invaluable insight into character and loyalty.
Almost all of the women in my fiction are creatures of the imagination. If we are ever based on a real person, I made sure that there were dissimilarities. My fictional women came from various places and all walks of life: Tondo and Forbes Park, the mountains and the small towns and bucolic villages. I researched their background. A teacher is not just a teacher – I give her character, her history, her education, her connections. She appears in the story as a complete person.
My biggest challenge as a writer was when I wrote Ermita. The main character of the novel is a beautiful call girl with a troubled past and ancestry. I read the Western classics on prostitution – Nana by Emile Zola, La femme de Rome by Alberto Moravia and this exhibition in English on the oldest profession in the world, Sitting on a Fortune.
I also read the literature on deviant sex written by Filipino sociologists and conducted many interviews with the girls in MH del Pilar and in massage parlors until I got to know their thinking, their aspirations and their melancholy redemption. . Regardless of their rank, I came to realize that almost all of them were victims – indeed, in a much broader sense – of poverty in this corrupt and unhappy country of which we are all victims.
For most Filipinos, Maria Clara de Rizal is the exemplary Filipina – loving, obedient and frail. But is Maria Clara really that weak? Look at her again – until the end, she is faithful and true. His tragic end can be interpreted as a fragility – but reconsider that conclusion – it is an expression of ultimate loyalty and, therefore, strength.
A while ago a reader commented that my wives – Narita, Ermita and Malu in Three Filipino Women – are the same, but in different clothes and circumstances. The observation is correct. All three are possessed by courage and passion, validated by the direction and conclusion of their lives. Ermi, in Three Filipino Women, is the same woman in Ermita – the novel is an expanded narrative of her life, now told not from the perspective of a man who loved her and saw her damnation. Ermita could be captioned: A Journey, The Raising of a Woman, or the Shaping of Fate. Some readers have complained that the novel is not conclusive enough; I wanted it that way. What I showed was a woman transformed by love – her love for Mac whose childhood she shared, whom she would await her return.
I have recognized this loyalty and courage of Filipino women since the beginning of my writing career, especially in the novels that make up the Rosales saga. Dalin – Istak's wife in Po-on – a persevering and united worker and, of course, Tia Nena, the mother who disappears in My brother, my executioner and resurfaces in mass. In mass, there is Lily, a young activist who also disappears. And in the much longer work, Sherds, here is the story of a woman who suffers, who gives up everything for a cause she believes in.
My fictitious women, especially those who belong to the bad side of conventional morality, are endowed with nobility, circumscribed as they are by despair. Marina, the Provincial Clerk of Progress, and Lily, Tondo's daughter and Masseuse of the Mass, strive, reaching out for the life of the quagmire in which they are submerged.
Mass, the last of five novels in Rosales Saga, is the most translated Filipino book, as shown in a recently published list of internationally translated books. I wrote it in Paris in 1976 – the year I was finally allowed to travel. I had very little money; luckily, Nena Saguil, the expatriate painter in Paris, found me a room for $ 7 a day near her own apartment near boulevard Saint-Germain-des-Prés. Pepe Samson, Tony Samson's illegitimate son in The Pretenders, is the central character. Pepe's girlfriend, Betsy from Forbes Park, stays loyal to Pepe to the end when Pepe is killed in Balik-Bayan, my two-act play that concludes the Rosales saga. It was translated into Tagalog by Rody Vera and staged at the Cultural Center of the Philippines (CCP), under the direction of Chris Millado.
I hope the CCP will stage it again. Tia Nena – the old woman first seen in My Brother, My Executioner and Mass, appears in the play, symbolizing the Philippines.
I have tried to make my fictional women real so that my readers will be convinced of their authenticity, although they are obviously symbols. As such, they should not appear to be man-made constructions. Organic symbolism gives a work of art, a novel, a deeper meaning, illustrating the precious ambiguity of art. Its discovery is one of the ineffable pleasures of reading. More than that, the reader is unconsciously, but deeply, linked to his past and to the national experience as recorded in the fictional imagination.
I was lucky to have very good teachers like Miss Soledad Oriel, who introduced me to Rizal when I was in fifth grade. Rizal, come to think of it, is the biggest influence in my life as a writer.
Then in college, the poet-author-editor, Paz Latorena, taught me to write. I read English, American, and foreign translated writers interested in justice – Dickens, Steinbeck, Camus, Gorky, and learned from them how important – and human – it is to be human. I found Hemingway boring, but not his best novel – For Whom the Bell Tolls – and Maria, his luminous heroine, is memorable. Truly, the bell is ringing for all of us.